We are frequently asked about the difference between a Hospice House and a nursing home.
The SECU Crystal Coast Hospice House is a specialized care home for hospice patients who need temporary or short term care when they can no longer remain in their own home, or are released from the hospital and cannot return home right away, or when the care they need can no longer be provided at home. It is important to know that only hospice certified patients can be admitted to a hospice care facility like SECU Crystal Coast Hospice House.
The SECU Crystal Coast Hospice House is a facility with a home-like setting, which allows the patient and family to "feel" at home. Our beautiful beach-style home is warm and inviting, both in the patient rooms and throughout our living room, family kitchen, sunrooms, and the entire house.
Visitation by loved ones is encouraged and permitted around the clock, 7 days a week, including children and on occasions, pets. Family and loved ones find that the SECU Crystal Coast Hospice House is there for them as much as it is there for our patients.
If you, or a loved one or friend, have any further questions about hospice care, call our Intake Line at 1-800-692-4442. Our trained and compassionate staff will be happy to answer all your questions.
Feel free to come by our beautiful campus and tour our facility at any time. We will take time to show you around the SECU Crystal Coast Hospice House, introduce you to our staff, and answer any questions you may have.
You can see the answers to more common questions about Hospice, Hospice Care, and SECU Crystal Coast Hospice House on our website's FAQ Page – Click Here Now!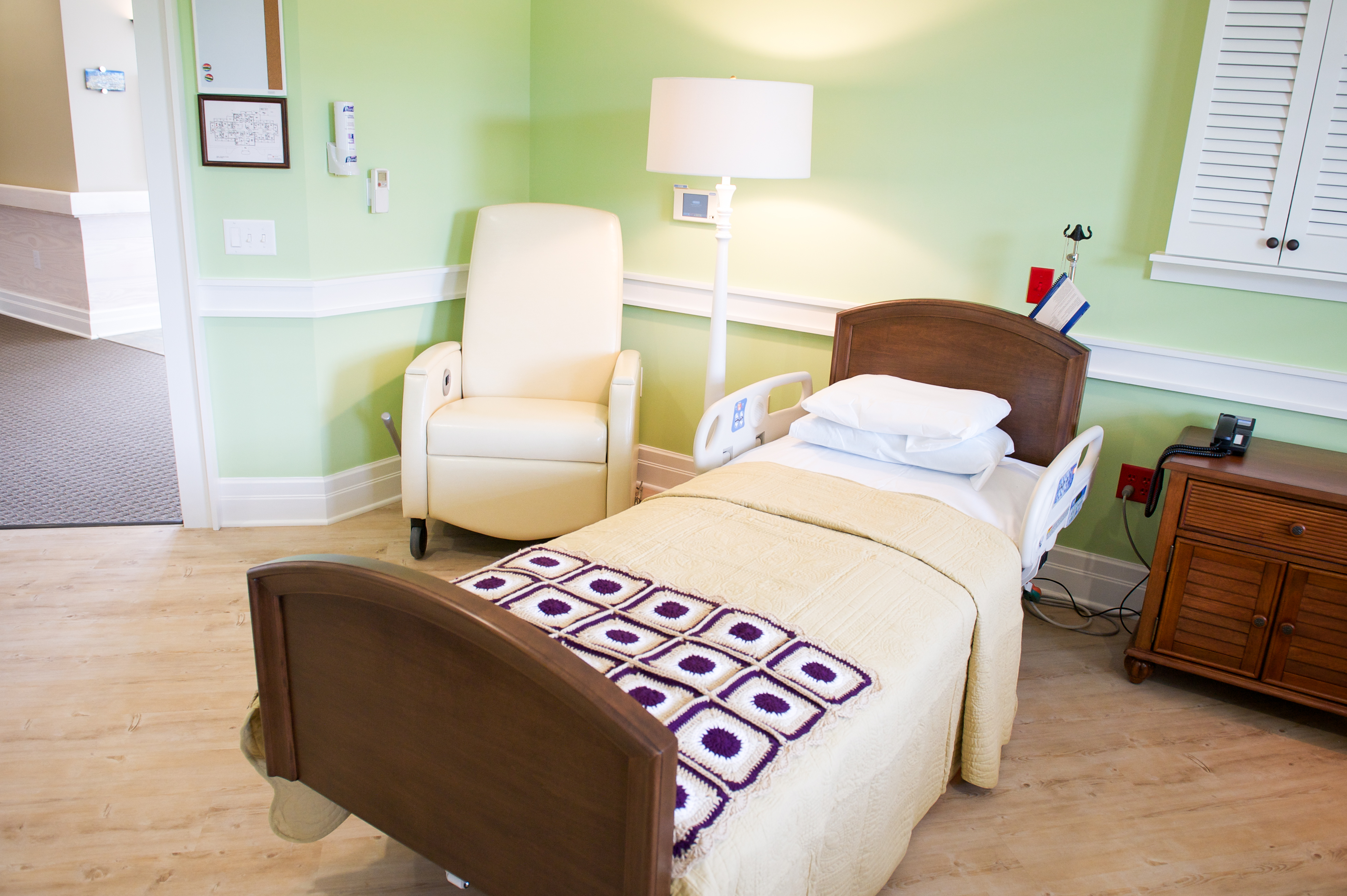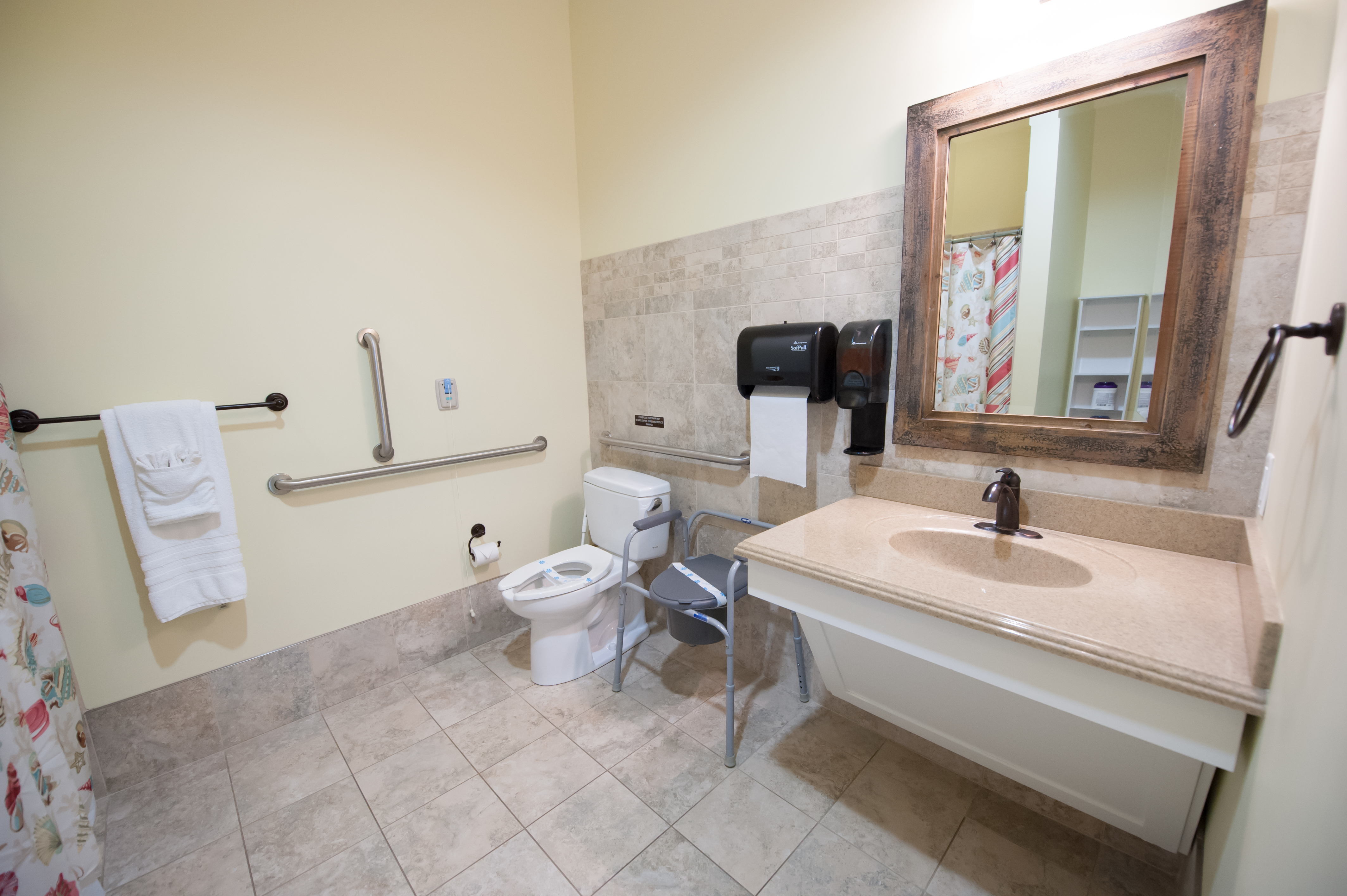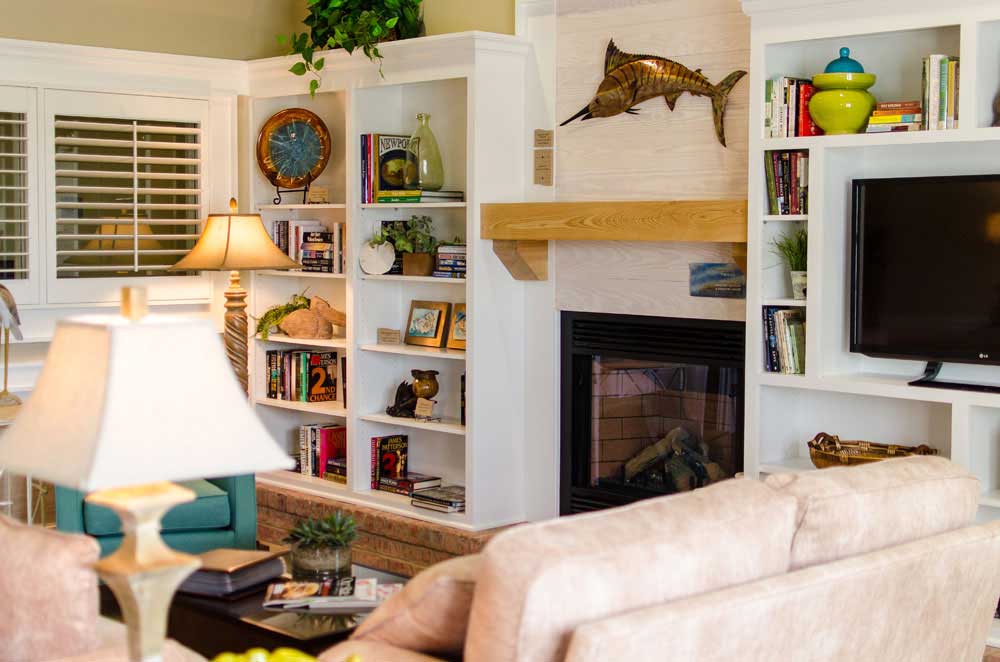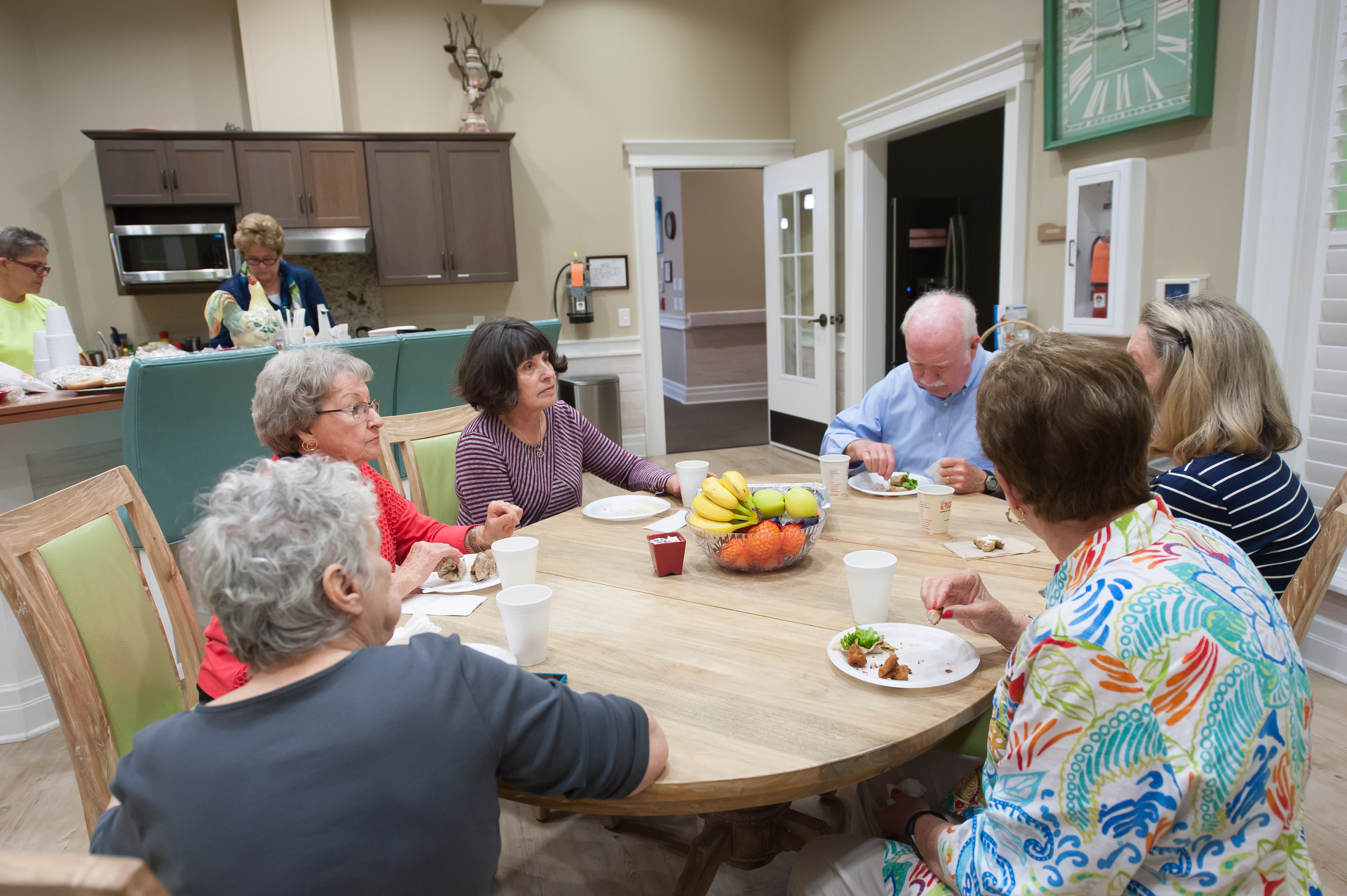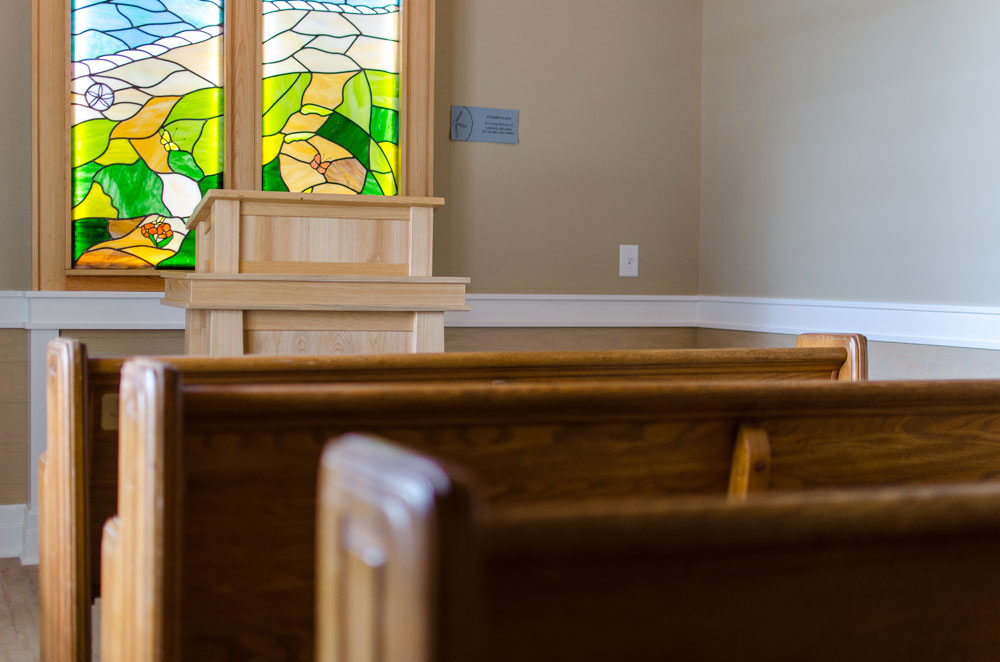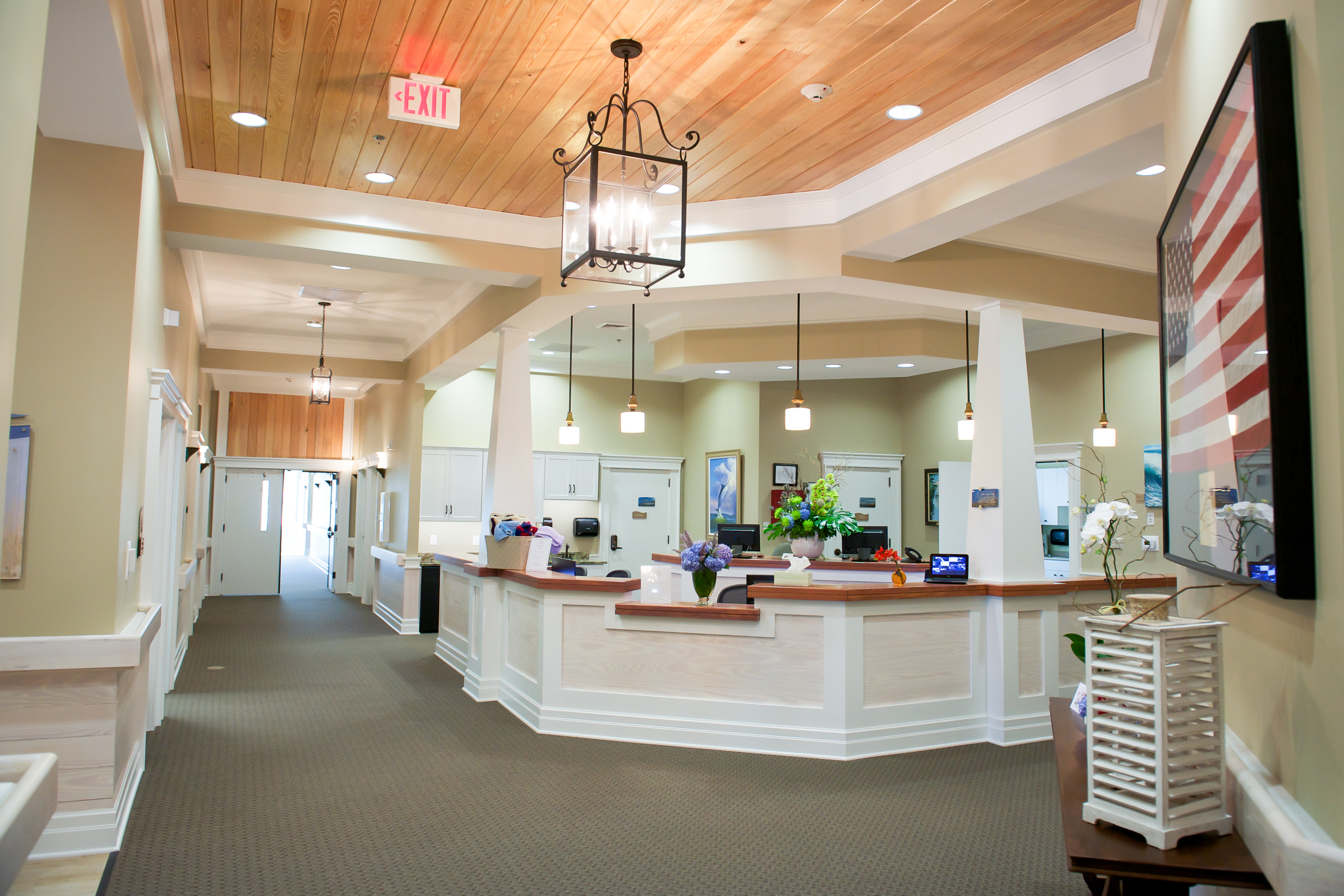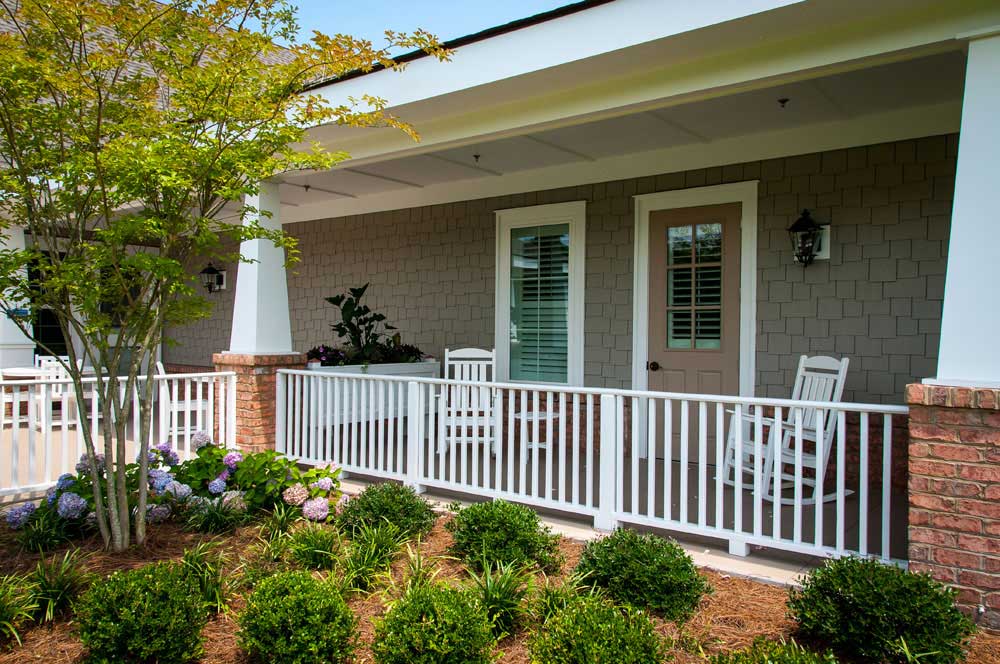 Family-Room_Crystal-Coast-Hospice-House-1
Memorial-Garden_Crystal-Coast-Hospice-House-7