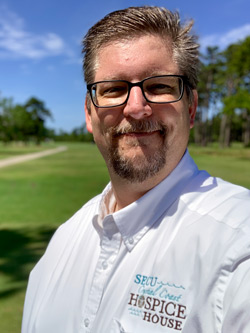 Charlie Miller, Executive Director - CCHH
Phone: 252.808.2244
Email: [email protected]
Charlie is the executive director of Crystal Coast Hospice House and the pastor of The Intersection, a local area church. A resident of Carteret County for the past twelve years, he feels blessed to be able to help keep our Hospice House facility and campus running on a daily basis and enjoys helping others learn how they can contribute as well. He loves spending time with his family, enjoys reading, and is a big Green Bay Packers fan.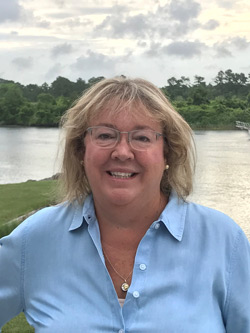 Kay Coole, Office Coordinator – CCHH
Phone: 252.808.2244
Email: [email protected]
Kay is the Office Coordinator for Crystal Coast Hospice House.  A resident of Newport, she is thankful for this position which provides support to the Executive Director and the Board in providing a warm and supportive house for those who need hospice care.  She enjoys family time, boating, and water watching from their home on the ICW.
Patient Care And Operations - 3HC
For patient referral, admitting, intake or care, call our intake number at 800.692.4442 or email 3HC