The Crystal Coast Hospice House Board of Directors is comprised of up to 15 community leaders from the business, medical and service sectors. They are a distinguished group of individuals whose outstanding leadership demonstrates a commitment to the tradition of yesterday and the vision of tomorrow.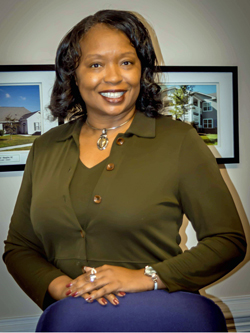 Catrice Tomlin
Board Chair
Catrice was born and raised in Carteret County. She is a graduate of East Carteret High School, and received her Bachelor's Degree in Biblical Studies from the North Carolina Theological Seminary in Clinton, North Carolina. She is an Administrative Assistant with East Carolina Community Development, Inc., where she serves families with their housing needs in Carteret, Onslow, and New Hanover Counties. In her spare time Catrice enjoys volunteering with her local church ministry, Faith Tabernacle of Praise, in various areas such as the media ministry, women's ministries, missions, and as a member of the finance team. She is excited to be working with the Crystal Coast Hospice House Board of Directors and helping to give back to the community.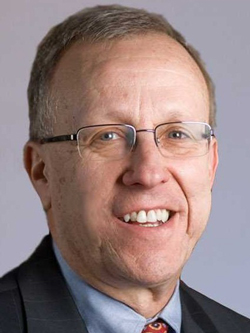 Dick Brvenik
Vice Chair
Dick Brvenik is a retired health care executive who served as President at Carteret Health Care prior to his retirement in 2020. Dick holds a B.A. degree from Merrimack College in North Andover, Massachusetts, and a Masters in Health Care Administration from the George Washington University in Washington, D.C. Dick's career included time as the Administrator of the Vince Lombardi Cancer Center at Georgetown University Medical Center in Washington, D.C.; Vice President for Clinical Services at Middlesex Hospital in Middletown, Connecticut; Executive Vice President and Chief Operating Officer at St. Anthony's Health Center in Alton, Illinois; President and Chief Executive Officer at Shore Memorial Hospital and Shore Health Services; and President and CEO of Windham Community Memorial Hospital in Willimantic, Connecticut. He and his wife have three adult children living in Charlotte, Pittsburgh, and outside Atlanta. In his retirement, he not only wants to enjoy personal time but to have the opportunity to give back to his local community, including serving on the Crystal Coast Hospice House Board.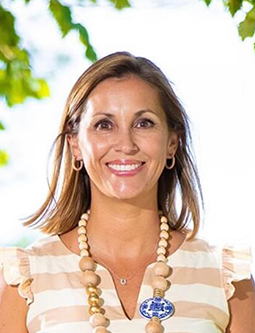 Booth Parker
Treasurer
Booth grew up in Jacksonville, NC, and attended NC State University where she earned her B.S. in Business-Finance Concentration and a Master's Degree in Accounting. She has been a licensed CPA since 2005. Booth worked in the automobile industry as a CFO for nearly 15 years with her family's Stevenson Automotive Group. She started Haley and the Hound, a women's and children's clothing brand, as a side business, and she still operates that today - selling online and wholesale to brick and mortar boutiques. Booth is planning to offer personal financial coaching in the future, as well as teaching high school personal finance. She has been married since March 2004 to Wood Parker and has one son, Wood V. She is a member of First Baptist Church Morehead City, and loves boating, fishing, traveling, baseball, and dogs (she has 5).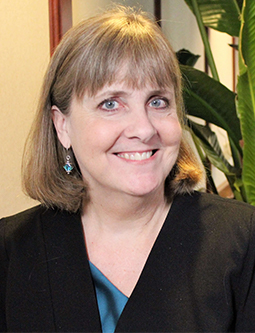 Beth Atkins
Secretary
Beth is a business representation and commercial real estate attorney with Howard, Stallings, From, Atkins, Angell & Davis, P.A. She graduated from UNC-Chapel Hill and the University of Virginia School of Law, and has lived and practiced in New Bern since she started practicing in 1985. Beth grew up in Newport News, Virginia, but returned to her birth town of New Bern where she has been very active in the community over the years, including serving as Chairperson of the New Bern Area Chamber of Commerce, and on Boards of numerous organizations including health related organizations such as MERCI Clinic and the CarolinaEast Foundation. Beth has two adult children, a son and a daughter, who live in Northern Virginia and Raleigh, respectively. While she has no grandchildren yet, she does claim one grand-dog. When not working, Beth enjoys travel and hiking. In the summer of 2019 she combined her interests and did a group hike from southern Switzerland into northern Italy in the Alps.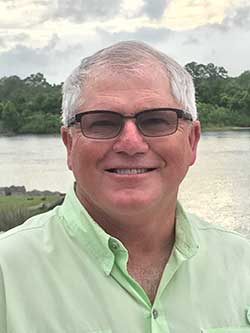 Thor Coole
Director
Thor Coole is a Project Management Professional (PMP) and a Senior Project Manager with experience in large scale, multi-site projects. Thor has a passion for service and before joining the Board of Directors for Crystal Coast Hospice House had attended many of the charity events here on the coast over the last few years. Thor considers himself privileged to be able to serve on the Board of Directors and finds this to be a rewarding effort. When Thor is not working, he spends his time with his wife, Kay, and their 65-pound bundle of four-legged love, Noel. Most of their spare time is spent on the water on North Carolina's Crystal Coast near Morehead City.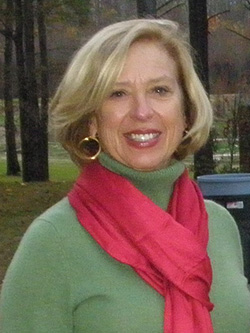 Jackie Glasgow
Director
Jackie is a graduate of the University of North Carolina, and taught English in both North Carolina and Virginia for twenty years. She has served on the board of the Salvation Army Women's Auxiliary in Williamsburg, Virginia, taught aerobics for sixteen years, and worked as an interior design assistant for a residential contractor. Jackie and her husband, Tommy, were involved in the building of SECU Crystal Coast Hospice House. She is proud of SECU CCHH and wants to see it continue to serve families in our community.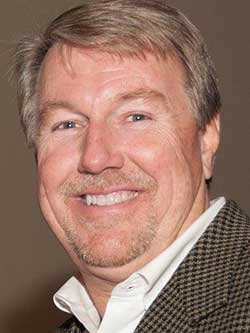 Curtis Hickman
Director
Curtis Hickman became passionate about hospice during his parent's illnesses. After his parents passed and because he was so touched by the care and compassion he witnessed, he knew he wanted to get involved with Crystal Coast Hospice House. By working closely with Executive Director, Charlie Miller, and other board members, he strives to ensure the programs and services offered are consistent with the mission of Crystal Coast Hospice House. Curtis is a member of First United Methodist Church of Morehead City where he works to raise funds for Crystal Coast Hospice House through the Palm Sunday luncheon. He also prepares and delivers a monthly meal for the families of patients under hospice care. Curtis and his wife Donna moved to Morehead City in 2006 after purchasing Port City Motors. He's the proud father of two grown sons, Lawson and Corey, who reside in Charlotte and Nashville, TN, respectively. In his down time Curtis enjoys golfing, boating, and spending time with his family.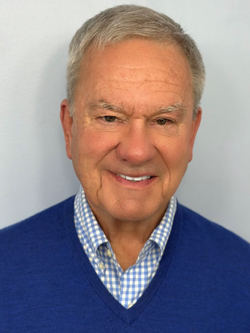 Reid Marsh
Director
Reid was born in High Point, NC, and lived there most of his life until retiring to Morehead City in 2019. After college and time serving in the Navy, he worked in production at the Greensboro newspaper for seven years before joining Marsh Furniture where he worked for 29 years. In 2009 he formed and coordinated with a group of business leaders in the Triad who worked as an advisory board for each other.
During Reid's career he was fortunate to work for companies that believed in being a part of their communities. He has been involved with United Way, served as chair for a hospital board, and even served on a surgical mission team to the Dominican Republic.
Having been a property owner here in Carteret County for forty years, Reid is now looking for opportunities to serve those in need while he enjoys his retirement.
Kyra Moore
Director
A resident of Carteret County for over 29 years, Kyra began volunteering when the House was still a "dream". Now that the Hospice House is a reality, she is dedicated to ensuring that the programs and services are consistent with our mission. She loves being a wife, a mother, and a grandmother, and loves planning events!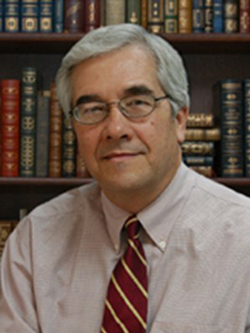 David Oliver
Director
David was born in Raleigh, grew up in Pine Level, and attended NC State university where he earned his BS in Mathematics. He then earned his MD Degree from Bowman Gray School of Medicine of Wake Forest University in 1974. After completing his internship, residency and cardiovascular fellowship in Winston-Salem, he and his family moved to New Bern to begin his medical practice. In 1998 his group merged with several others to form Coastal Carolina Health Care (CCHC), where he has practiced as a physician member of CCHC until his retirement in April, 2020 (although he remains in an administrative and supervisory role with the CCHC Heart and Vascular division). He and his wife, Patricia, have twin daughters (both Pharmacists) and 5 grandchildren.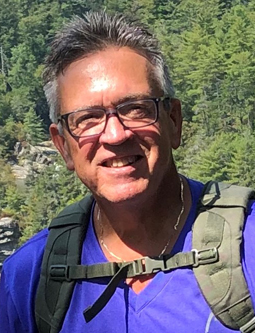 David A. Roach
Director
David has been the Director of Clinical Education with the Respiratory Therapy Program at Carteret Community College in Morehead City since January 2009. He formerly was a Respiratory Therapist at Carolina East Medical Center in New Bern for over 25 years. David is an instructor for the American Heart Association for both Basic and Advanced Life Support classes. David has supported Hospice care for many years and is honored to have the opportunity to serve on the Board of Directors for such a wonderful organization supporting patients and their loved ones.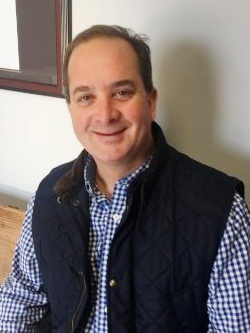 Buddy Russell
Director
Buddy is the Vice President of East Hardwood Company, the parent company of Safrit's Building Supply, Jacksonville Builders, EHI Cedar Point, Community Lumber and Coastal Lighting Gallery, in addition to being a Licensed General Contractor. He is a graduate of East Carolina University with a BS in Industrial Technology with a concentration in Construction Management and Minor in Business. Buddy's wife, Kathy, is a director at Carteret Health Care, and they have two daughters who both attend ECU. Buddy enjoys family, friends, fishing, boating, and Pirate football!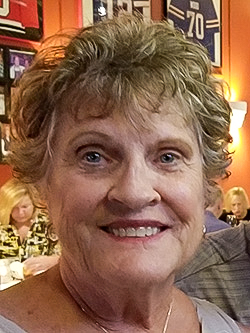 Patti Scheiws
Director
Patti is a retired Registered Nurse whose passion for hospice began during her nursing career when hospice care was relatively new to our country. She became involved in opening up two hospice beds to serve those who were terminally ill in the hospital in which she worked. She moved from Buffalo to Pine Knoll Shores in 1998 and became a hospice volunteer, eventually joining the Friends of Hospice board of directors. She continued working in hospice care as the Volunteer Coordinator for Hospice of Carteret County, until she joined the group that eventually formed Crystal Coast Hospice House. She served on the original board of directors for CCHH until the facility opened in 2013, at which time she began working as the Hospice Volunteer Coordinator for SECU CCHH. She is involved in the PKS Garden Club, a member of the LGA and Crystal Coast County Club, and the Downtown Morehead City, Inc board. Patti enjoys her 2 children and 3 grandchildren, traveling, Barre class, yoga, and reading.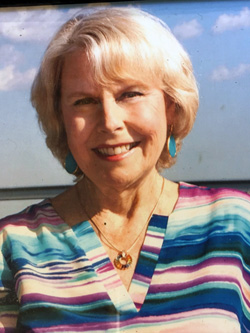 Linda Staunch
Director
Linda served as President and CEO of Linda Staunch & Associates, an innovative public relations/marketing communications business in New Bern, North Carolina for more than 25 years. For 15 years, she co-produced and hosted the popular television show "Around Town... with Linda Staunch" which appeared on the local cable channel and on the regional FOX network in the Eastern Region in NC. For many years Linda has been active in numerous local, state, and national professional organizations and served on many boards, including the North Carolina Symphony, the Craven County Affiliate board, the North Carolina Community Foundation, the NCCF Craven County Affiliate, the UNC Lineberger Comprehensive Cancer Center in Chapel Hill, Advisory Board member of Carolinas Public Humanities, among many others. She is a graduate of Peace College in Raleigh, NC, and the University of North Carolina in Chapel Hill, NC. She earned a Master's Degree at East Carolina University, Greenville, NC. Linda lives in New Bern and has 3 adult daughters and 4 grandchildren. She is a longtime member of First Presbyterian Church and represents the church on the Rothermel Foundation board. Recently retired, she remains active in local and state activities and is a global traveler.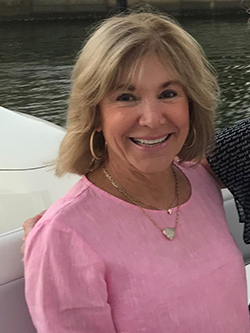 Sarah Strange
Director
Sarah was one of 4 original board members who started working to bring SECU Crystal Coast Hospice House to fruition. Sarah remained on board until after the doors opened. She has joined as a board member again and continues to support this wonderful facility and what it provides to this 5 county area, to the families and to their loved one. She is honored to be included and to be a part of CCHH once again. Sarah loves being a grandmother to 4 precious grandchildren and spending lots of time with them. She enjoys learning MahJongg and pickleball, boating with Curtis and the family, and all the joys of living in Morehead and on the water.