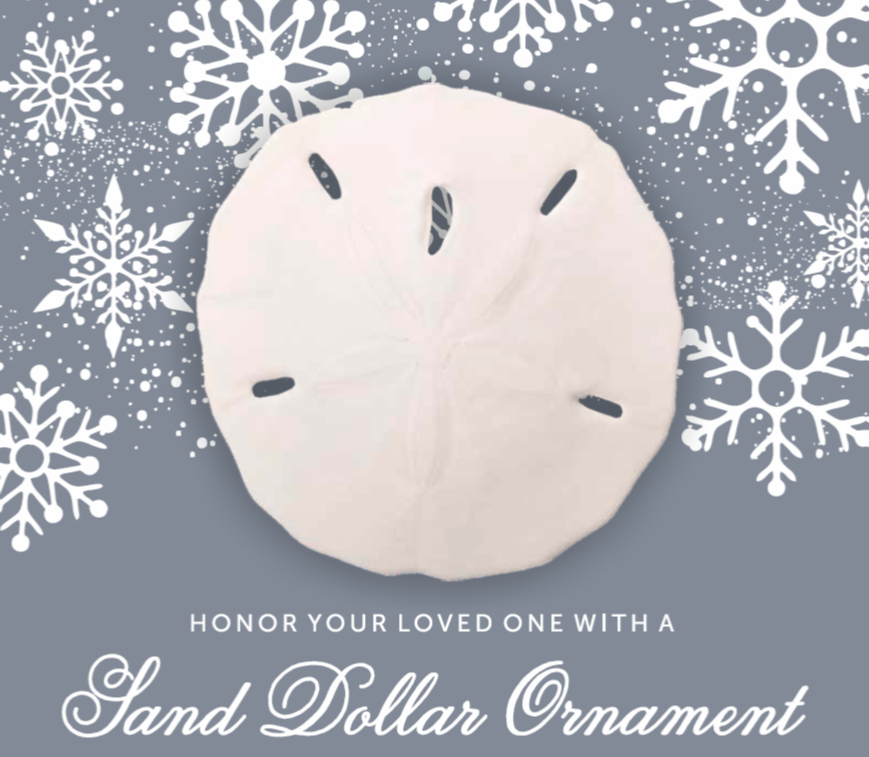 This Christmas Season you can honor your loved one with a personalized sand dollar ornament to be displayed on the Crystal Coast Hospice House Christmas Tree.
Each sand dollar ornament is $10 and will be personalized with your loved one's name. After the holidays you may pick up your ornament at the SECU Crystal Coast Hospice House.
We are all out of Sand Dollar Ornaments for this year!
Please check back again at the end of November, 2020, to purchase Sand Dollar Ornaments for the SECU CCHH Christmas Tree!