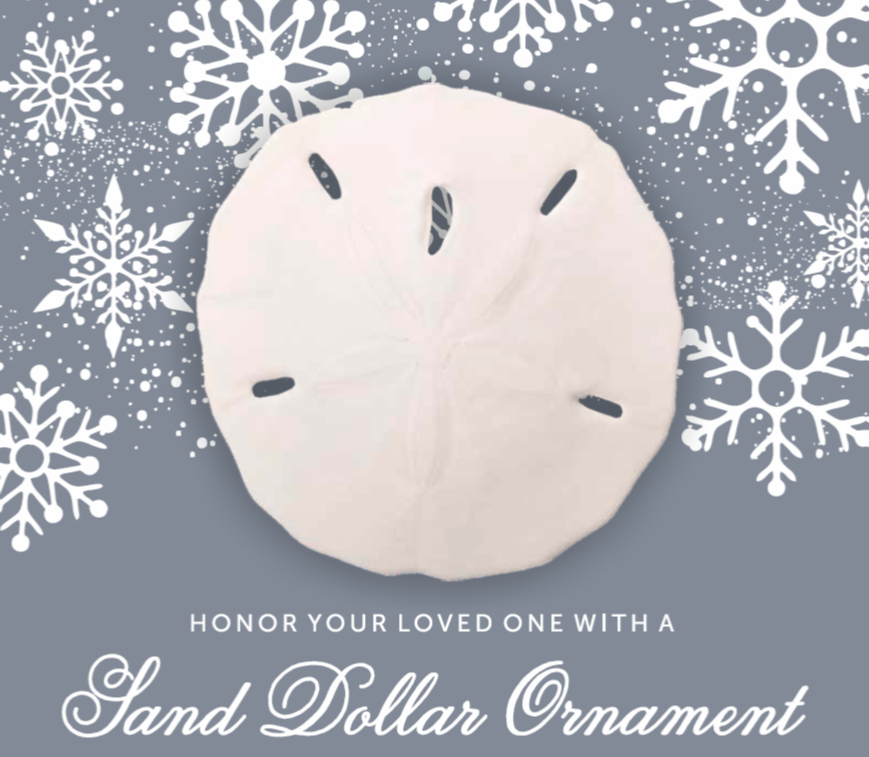 This Christmas Season you can honor your loved one with a personalized sand dollar ornament to be displayed on the SECU Crystal Coast Hospice House Christmas Tree.
Each sand dollar ornament is $10 and will be personalized with your loved one's name.
Sand Dollars will be available for pickup at the Nurses Station on January 5th-31st for anyone who would like to have theirs. We are not able to mail sand dollars.

We are out of sand dollar ornaments, and will not be accepting any more for this year.
Thank you so much to all who chose to honor someone and made a contribution to Crystal Coast Hospice House.