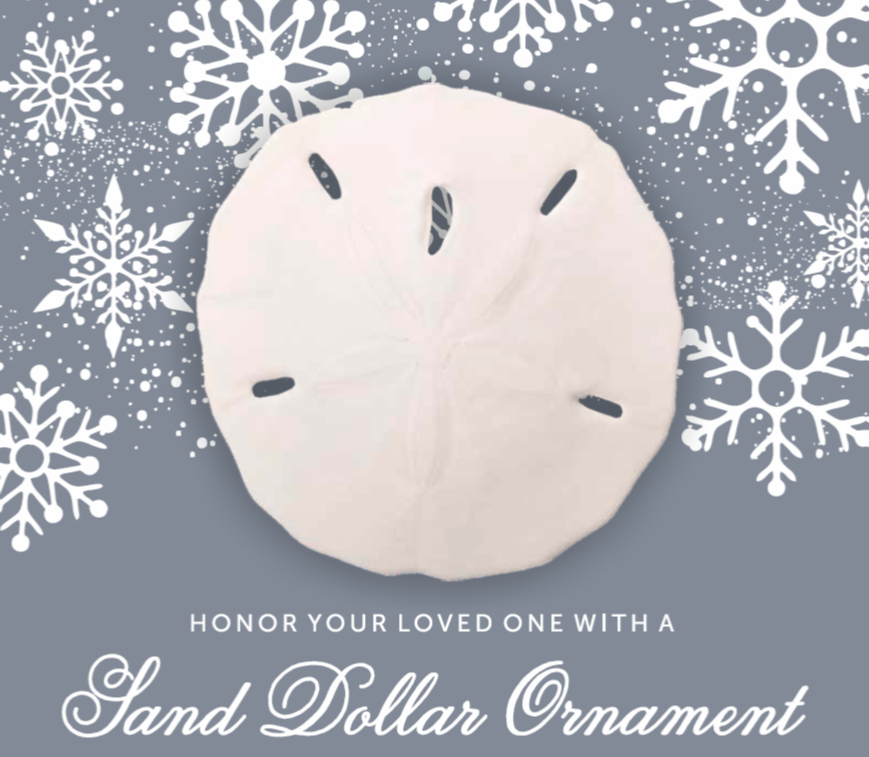 This Christmas Season you can honor your loved one with a personalized sand dollar ornament to be displayed on the SECU Crystal Coast Hospice House Christmas Tree.
Each sand dollar ornament is $10 and will be personalized with your loved one's name.
Sand Dollars will be available for pickup at the Nurses Station on January 5th-31st for anyone who would like to have theirs. We are not able to mail sand dollars.