A Beautiful Tribute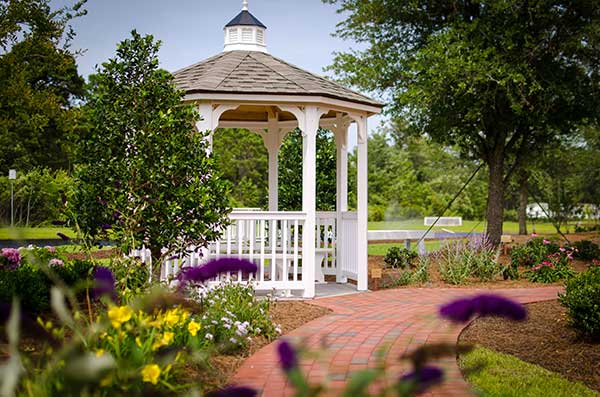 The SECU Crystal Coast Hospice House Memorial Garden & Pathway provides a lasting opportunity to remember loved ones, honor friends, say thank you and celebrate life. The Memorial garden overlooks the beautiful ponds with fountains and features a gazebo to sit and enjoy the beautiful campus. Personalized, engraved bricks are permanently installed in the Memorial Garden or Pathway to be enjoyed by patients, families, friends and visitors.
We invite you to dedicate a personalized engraved brick and create a permanent legacy and beautiful tribute to a person, group or organization that hold a special place in your life.
Gifts made to the SECU Crystal Coast Hospice House Memorial Brick Campaign will provide for upgrades, improvements, ongoing repairs and support for programs that enhance the care provided at the hospice home.
These beautiful bricks are offered in three sizes (please click on the size you prefer):
Thank you for supporting the SECU Crystal Coast Hospice House!