Press Release – Crystal Coast Hospice House Receives Donation of Satellite Office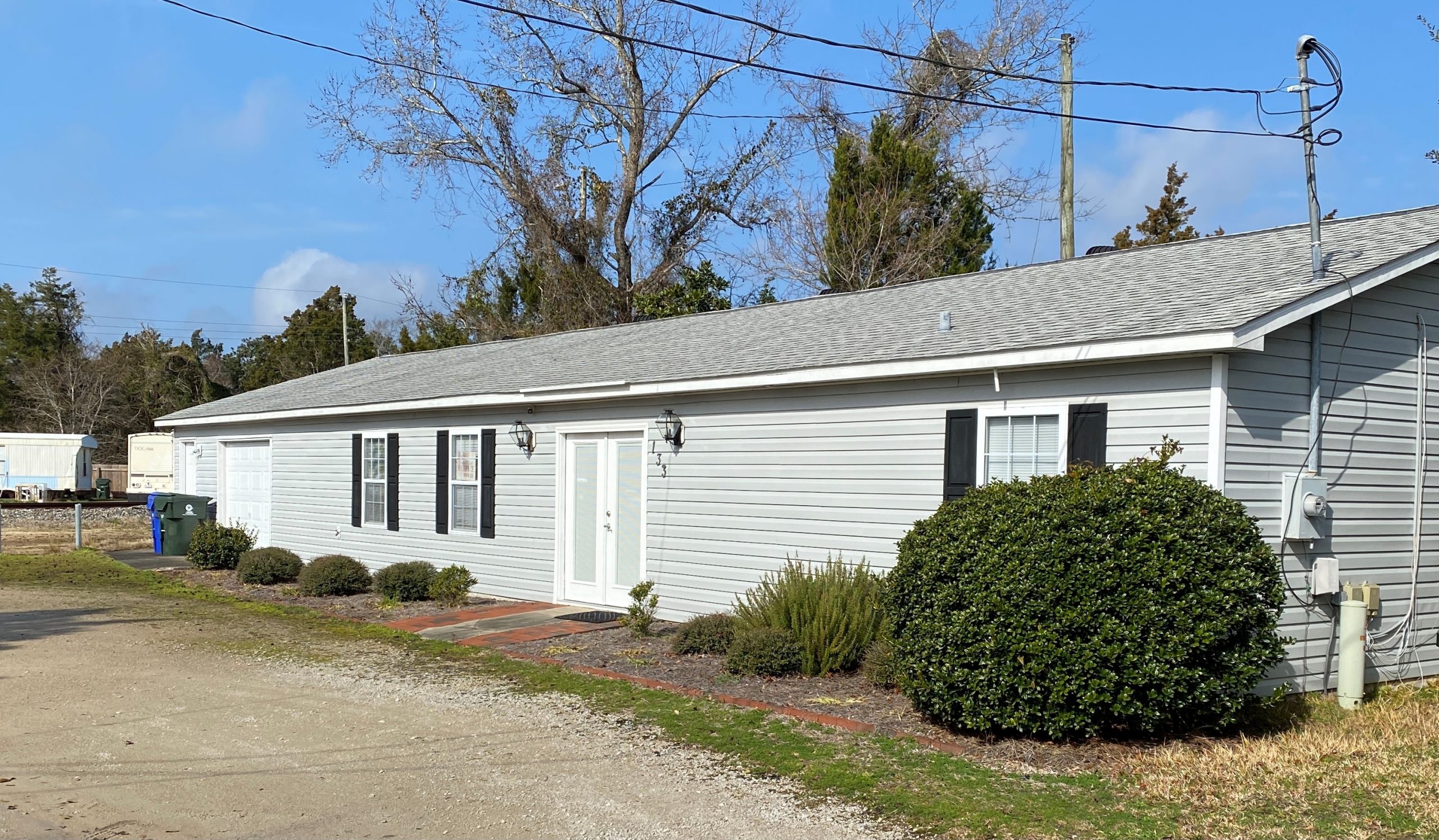 For Immediate Release
NEWPORT, NC, February, 2021 – Crystal Coast Hospice House (CCHH), a nonprofit organization located in Newport, announces the donation of their Satellite Office.
The CCHH Satellite Office is located at 133 Chatham Street behind Styles By Audrey. The property houses the foundation's two employees as well as board of directors meeting space and has been the center of all foundation business in support and maintenance of SECU Crystal Coast Hospice House for over 6 years.
The Satellite Office building and property was donated to Crystal Coast Hospice House at the end of 2020 by long-time supporters Libby Eaton and Tim Coyne. Libby is a former director for Crystal Coast Hospice House, having served on the board from 2009–2015 and as chair of the board in 2014. Charlie Miller, Executive Director for Crystal Coast Hospice House, states, "The generosity and support by Libby and Tim has been incredible. They have allowed us to rent this space for over six years at a rate well below market value. Now, through the donation of this property to us they are making a significant positive impact on our expenses and overhead costs for many years to come."
About Crystal Coast Hospice House
CCHH is a non-profit organization formed in 2008 to provide an inpatient Hospice Home to our service region and ensure exceptional care management and perpetual funding for facilities, services, programs and future expansion. CCHH partners with the non-profit organization 3HC, of Goldsboro, to provide the only hospice home serving the growing need for inpatient hospice care in the five-county region of the Crystal Coast (Carteret, Craven, Onslow, Jones, and Pamlico Counties). SECU Crystal Coast Hospice House offers 24-hour inpatient hospice care in a beautiful facility for individuals who are no longer able to remain in their own home.
To find out more about Crystal Coast Hospice House and the facilities and service it provides, or to inquire about opportunities to give support or volunteer, please visit their website at www.cchhnc.org or call the Satellite Office at 252-808-2244.