Kyra Moore is the Chairman of the Crystal Coast Hospice House Board of Directors. She began volunteering when the house was still a "dream" and transitioned to the board in 2013. A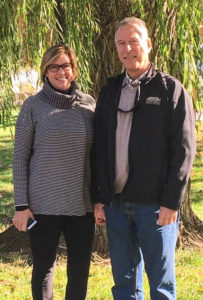 s chairman, she works closely with the Executive Director, Charlie Miller, and the other board members to ensure the programs and services are consistent with our mission.
She is also chair of the Gingerbread Festival, the primary fundraiser for CCHH. Together with Kay Coole, Office Coordinator, she oversees a group of volunteers who help turn the Civic Center into a winter wonderland of confection and decorated crab pot Christmas trees. Being that her family has nicknamed her "Mrs. Christmas," this is a perfect role for Kyra.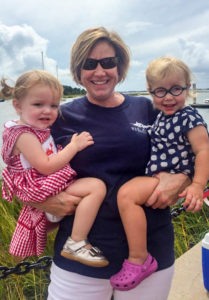 Outside of the CCHH board room, Kyra loves being a wife, a mother, and a grandmother. She and her husband, Jeff, have called Morehead City home for almost 30 years, during which time they have raised 5 children. The kids are all grown and on their own now, but return home often for a little "salt fix". Kyra is happiest when her arms and house are full of her kids and their families. And when she finds the time, Kyra has found a new love… painting; always a work in progress!