2023 Golf Tournament – July 5, 2023 update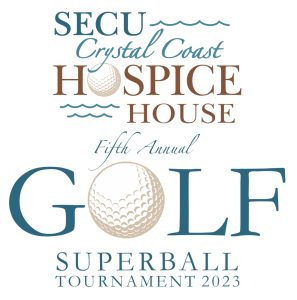 The SECU CCHH Fifth Annual Golf Superball Tournament is being held on Thursday, July 6, at the Morehead City Country Club.
UPDATE!  Thank you for your support of this year's golf tournament.  It was the best ever!  We have already begun planning for 2024 !
July 6, is our golf tournament, and we have 32 teams! Please make sure players on your team gets this message as well.
•We need to send the list of teams/players by early afternoon today, July 5, so if you have any changes get them to me this morning! I also have a few that I'm missing names all together so send those also to me this morning. Any information or If you can't remember who is on your team, reply to this email or call/text me at 919-368-9054.
•I also need handicaps for all players who are NOT members of MCCC.
•Registration and tournament will be based at the old clubhouse. Registration begins at noon. Jersey Mikes is providing lunch. Shotgun start at 1pm.
•The awards reception will be held in the new clubhouse, and we'll have plenty of food and the bar will be open so please plan to stay! We have a huge amount of raffle items and silent auction items. They'll be on display at registration and then will be relocated to the new clubhouse during the tournament. We'll close the purchase of raffle tickets and bidding sometime during the awards reception, then winners will be announced. You must be present to win! There really are some great items!
•We are very hopeful for good weather, a great tournament and an enjoyable reception!
We appreciate your support!