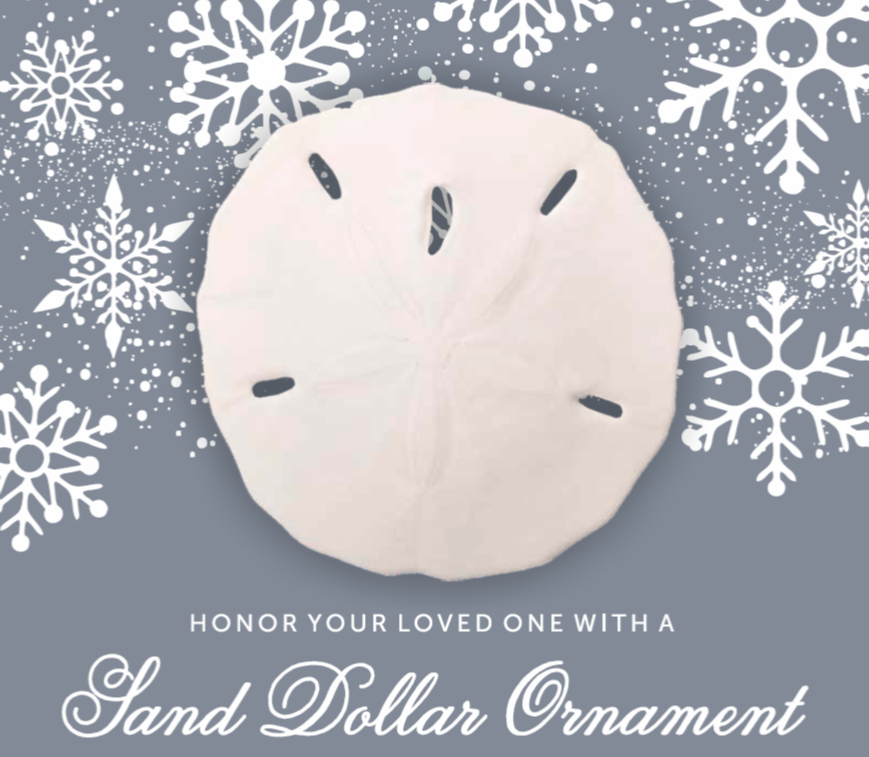 This Christmas Season you can honor your loved one with a personalized sand dollar ornament to be displayed on the SECU Crystal Coast Hospice House Christmas Tree.
Each sand dollar ornament is $10 and will be personalized with your loved one's name.
Due to Covid-19 restrictions and concerns, ornaments WILL NOT be distributed or available for pick-up this year.